CLICK ON ALL PICTURES TO ENLARGE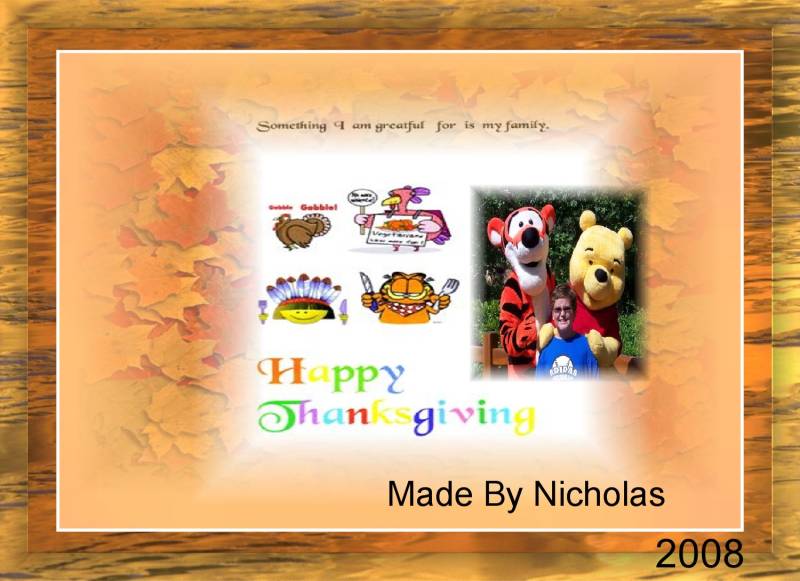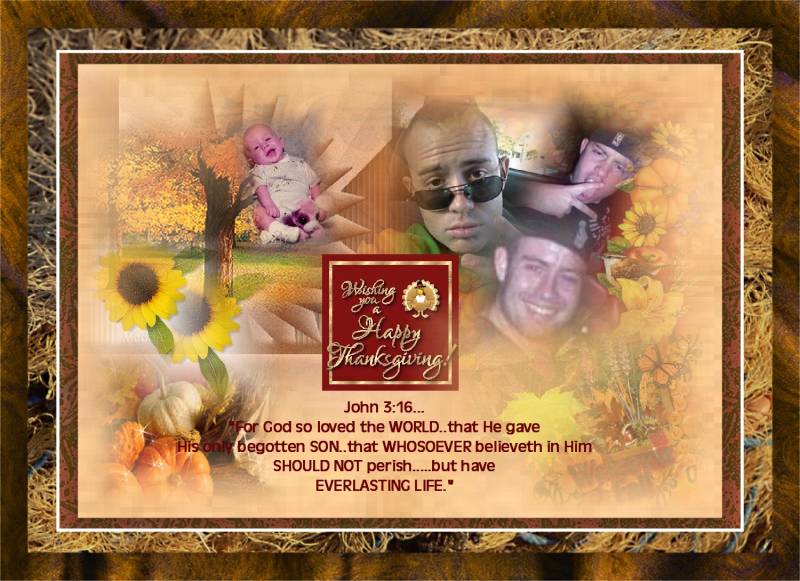 I am so thankful for my son Dustin for 25 years on earth and forever in Heaven. He was special from the day he was born more like amazing. I am thankful that Tiffany had such a amazing brother and best friend that she dearly loves and misses so much. As he grew up more and more you could see how his heart just blossomed and the love he had for everyone was so special. As he got older he taught me more than I think I taught him. He was a very logical thinker and shared his knowledge and his heart with so many. He use to call me and sing these goofy songs the words he would make up as he went so funny and so meaningful to me. and I miss them a lot on the holidays. He was just so amazing hard to even begin to put into words. He loved life and lived everyday to the fullest. I know God has one special angel and I know he is still sharing his love of life and his big heart with all of us here on earth.. I miss you Dustin and love you more each and every day and so very proud of you and that you are my son. Love, Mother (Patti Rawls
D-Dynamic Personality
U- Unique in everyway
S-Smile to brighten the sky
T- Tender and True to all
I – Inspiration to us all
N- Natural one of a kind
CLICK ON ALL PICTURES TO ENLARGE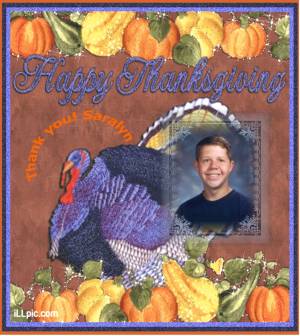 Giving Thanks for Our Angels at Thanksgiving
We thank you, Lord, for sending us
Our precious girls and boys.
And even though they left so soon,
They brought us so much joy.
We're thankful for the times we had,
The good days and the bad,
For now we all are missing them
And feeling down and sad.
We're thankful for our memories
Of joyful days of fun;
We lie in bed remembering
The good times, one by one.
We wish, of course, they could come back--
How joyful we would be!
We'd kiss their faces, hug them tight,
And love them tenderly.
We know they're in Your loving care;
We know they're happy, too;
But we will have to wait, dear Lord,
Till a summons comes from You.
Some day, O Lord, you'll come for us--
How happy we will be
To get to go to heaven
And our precious angels see!
Until that time, we'll try, dear Lord,
To please you every day,
To do the things you want us to,
While our angels are away.
We'll give support to other moms
And help them through their pain,
Knowing that someday we'll be
With our angels once again.
We may not be as joyful, Lord,
As once we used to be,
But we will still be thankful
For our kids eternally.
Saralyn McAfee Smith
Thanksgiving, 2008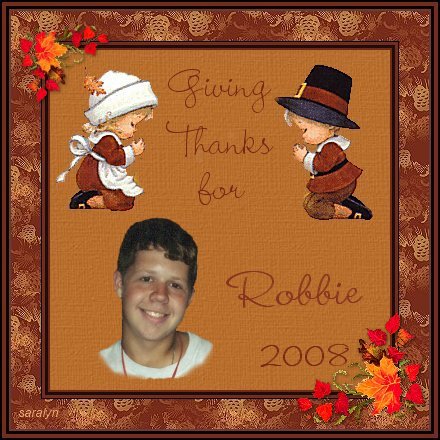 I am thankful for Robbie's smile and his kindness and his generosity--he would have given the shirt off his back to anyone who asked.
He was the most loving and accepting person I have ever known.
Loved and missed forever,
Mom (Saralyn)
R = Resourceful
O = Outgoing
B = Blue-green Eyes
B = Boyish
I = Irreplaceable
E = Energetic

I am thankful for all the morning chats and the closeness we had the last few years. The morning cups of tea he would bring me. How he worried about me. I am thankful for the way he made me feel safe and loved.
I miss his smile and laugh the most. I miss his big bear hugs that
would lift me off the ground. I just miss hiim so much!
R - Rebel
Y - Young
A - Admirable
N - Never forgotten

Blowing Kisses to Heaven
Love Always and Forever, Mom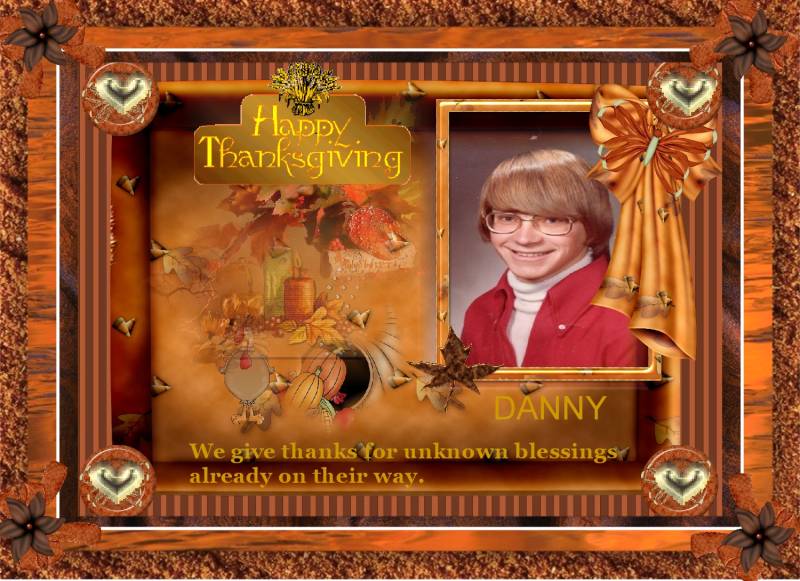 I am thankful for Danny's love of life & wanting to live no matter how bad his life got he had this never ending faith in & love for God & never complained about everything he had to go through .
I love & miss you Danny!
D- devoted
A- assertive
N- Nature , as in he loved it
N- Nuts, lols
Y-Yooper , through & through, that's what him nuts

I am thankful for Jessica's intelligence because she taught me so much in her short life. I miss her words of wisdom.
J-jazzy
E-emotional
S-sage
S-scholarly
I-impassioned
C-creative
A-artistic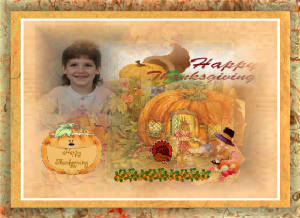 I am thankful for the short time Zach was in our lives. He was always able to make you laugh. He will always be missed.
Z -- Zippy
A -- Athletic
C -- Cheerful
H -- Happy
E -- Energetic
R -- Respectful
Y -- Young
Donna

I AM SO VERY THANKFUL FOR THE WONDERFUL MOTHER THAT WAS CHOSEN FOR ME (DORIS FAY POPE). MOM WAS MY BEST FRIEND IN THIS WHOLE WORLD. SHE TAUGHT ME SO MUCH AS WELL AS SO MANY WHO KNEW HER. SHE ALWAYS SMILED AND ALWAYS POSITIVE. SHE GAVE ME THE STRENGTH TO BE WHO I AM TODAY AND TO TAKE THINGS AS THEY COME AND NOT TO DWELL ON THE SMALL STUFF. MOM TAUGHT ME THE IMPORTANT THINGS IN LIFE, I COULD TALK TO HER ABOUT ANYTHING AND EVERYTHING (I STILL DO) AND SHE ALWAYS HAD THE RIGHT ADVICE TO GIVE (SHE NOW GUIDES ME AND SPEAKS TO ME IN OTHER WAYS). I MISS HER SO MUCH AND A DAY NEVER GOES BY THAT I DON'T THINK ABOUT HER. SHE IS MY ANGEL AND ONE DAY I WILL RUN INTO HER OPEN ARMS. THE HOLIDAYS ARE STILL HARD FOR ME. THANKSGIVING - A WEEK AFTER HER DOCTORS TOLD US THERE WAS NOTHING ELSE THEY COULD DO FOR HER. CHRISTMAS - MOM LEFT THIS EARTH AT THE YOUNG AGE OF 60 TO GO HOME A WEEK BEFORE. SHE WAS A POSITIVE FIGHTER TO THE END. CANCER IS AN EVIL THING AND HAS TAKEN SO MANY WONDERFUL LIVES. SO PLEASE, BE CHECKED YEARLY MALE AND FEMALE. IT ONLY TAKES A FEW MINUTES OUT OF YOUR LIFE AND THAT FEW MINUTES CAN SAVE THE REST OF YOUR LIFE. MOM FOUGHT BREAST CANCER FOR 20+ YEARS AND SHE NEVER GAVE UP. MOM IS MY STRENGTH AND MY INSPIRATION EACH DAY. I LOVE YOU MOM. (To learn more on breast cancer and how you can help save a life go to www.komen.org)

F - FABULOUS WOMAN YOU EVER MET
A - AWESOME IN SO MANY WAYS
Y - YOUNG AT HEART

SUSAN, DAUGHTER OF A LOVING ANGEL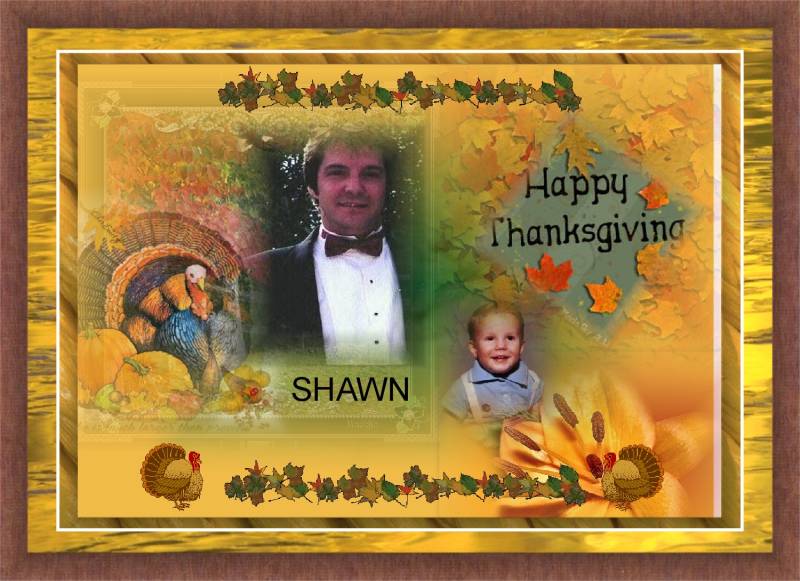 I am Thankful for the wonderful years I got to spend with my son Shawn..He was a joy as a son and he was also my very best friend..We talked for hours each day and knew each others every thought..He could always make me laugh as no one else has ever done..He could tease me out of a bad mood and always made me feel special in every way..There was never a doubt that we had a special relationship that only a mother and son can share..Sometimes there would be a bit of jealousy from a girlfriend because he and I were so close..He would say, " Mom, I don't understand , Don't they know that a man that loves and respects his Mother so much , loves and respects all women ". I miss him with every beat of my heart..I buried him on the day after Thanksgiving...
S-Special
H-Had a Heart of Gold
A-and Angel on earth and now in Heaven
W-Witty and fun
N-Nice-he was always nice to everyone he met

"
Trissie I miss you at this time of year, because there is so many memories. The one I think of is how you loved to carve the pumpkin with your children. You are always in my thoughts and very often I pull out that memory box I carry in my heart and miss you even more.Have fun with all the Angels you have met in heaven and thank you so much for sending their mother's my way. I LOVE YOU Mama"

Carolyn Bethea Jeremiah 29:11 "I know the plans I have for you."
http://www.trissiefetter.com/home.htm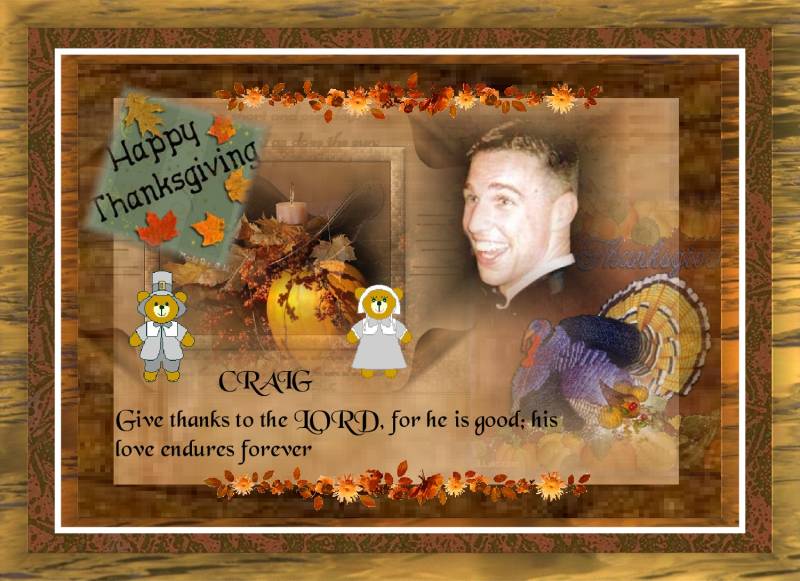 I am thankful that my Son Craig was not only my son but a cherished friend who listened to me and shared things with me. We would talk for hours! He had strong principals and I always knew he had my back no matter what! He was "cool" and funny and had a sweet sensitive spirit.....he loved the Lord and his family with all his heart! Mom Judie Smart Angel Craig
C Caring
R Rich rich in love...in hopes .faith and principals
A Type "A" personality just like his Mom.....most people didn't get our enthusiasm
I Inspiration...he had dreams...lots of them..I could listen to his dreams forvever
G Giving...he would give us anything he could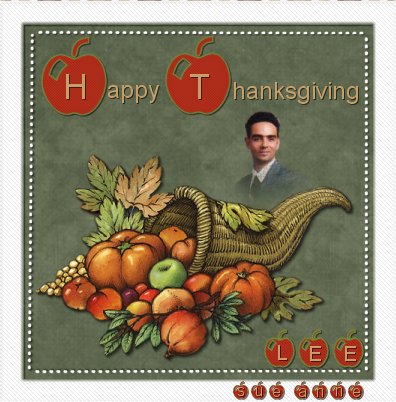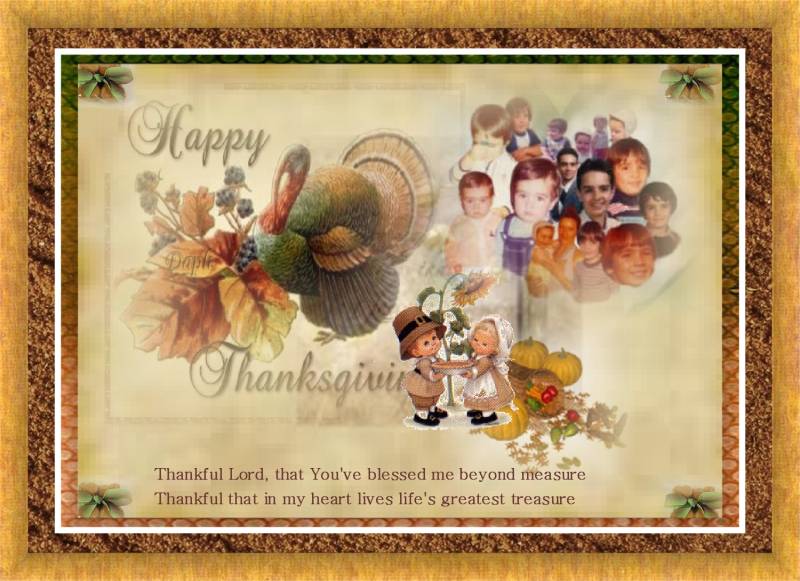 We were Blessed to have had Lee in our lives for 25 short years. But more than Blessed, as over that time he showed us everything we never thought possible. He grew to be so caring, extremely funny, strong, and the talent for art/drawing and poetry, if he was still with us, he would be the best in the world. We have to believe that GOD needed incredible talent
and that was why he chose you. We can't wait to see what you have done to Heaven with your work.
See You Soon
We Miss and Love You
To The End Of The Earth And Back
Mama, Papa, Amy, Megan

https://www.angelfire.com/blues/4evermyangel

L=LOVE EVERLASTING
E=ETERNALLY LOVED
E=EXTREMELY TALENTED
Lee Henry Aguilera
10-17-74==08-14-00
My Eternal Friend wrote a poem for me
I would love to share it with you all
Thank You My Eternal Friend


Heaven's Landscape
as painted by the Artist

With one single stroke; his paint brush in hand
He begins to tell this story of a magical land
As he captures the beauty of all it beholds
His wonderful story will start to unfold
You'll begin to see Angels flying in the distance afar
And just to the left; cherubs catching fireflies in a jar
They're running and laughing; having such a good time
While the artist strokes his brush to capture another divine
Lilies and cattails swaying from the soft gentle breeze
As an old man takes time to drop down to his knees
The wondrous vision that starts to appear
Is none other than God; who has brought them all there
With hands stretched outward and a smile on his face
You will now begin to see all the beauty of His grace
As the Angels circle round him, from far up above
The Artist paints the colors of His gracious love
With one last stroke of his paint brush in hand
He has captured the beauty of this far away land
He has told his story with his paint and his brush
Heaven's Landscape and God's Eternal Love
Written by Patricia Powell
In Loving Memory of the Artist
Lee Henry Aguilera
October 17, 1974 - August 14, 2000
To my Eternal Friend Sue-Anne Aguilera
October 27, 2008 copyright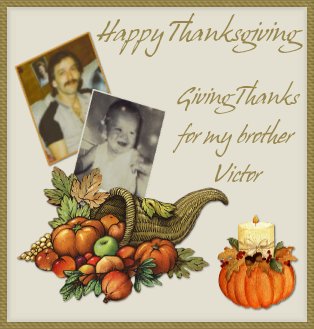 Victor Allen Hester
December 7, 1966 - May 31, 1990
V is for his Vivaciousness; so full of vitality for life
I is for his Independence; his never-ending journey to have
C is for his Courage; he displayed on the outside
T is for the Tears I've cried for the past 18 years
O is for his Optimism; his hopefullness
R is for Remembrance; he will never be forgotten
Victor, my baby brother, I am so thankful I had you in my life for 23 years, 5 months and 23 days.
I hold all those treasured memories of you right here inside my heart.
And what gets me through each day is knowing I will see you again in God's time.
P.S. I love you more than Yesterday, Twice as much Today, And even more Tomorrow
Forever And A Day....... your sister, Patricia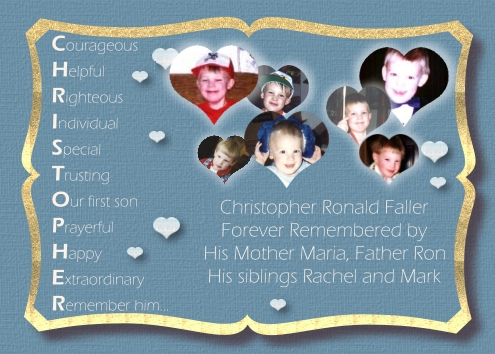 I am forever thankful for the time
that Christopher blessed our lives
although it was way too short, sigh.
I have to believe he is at peace now....
Christopher is forever in our thoughts and in our hearts!

http://www.geocities.com/legobeaver/index.html
Maria
Christopher's mommy forever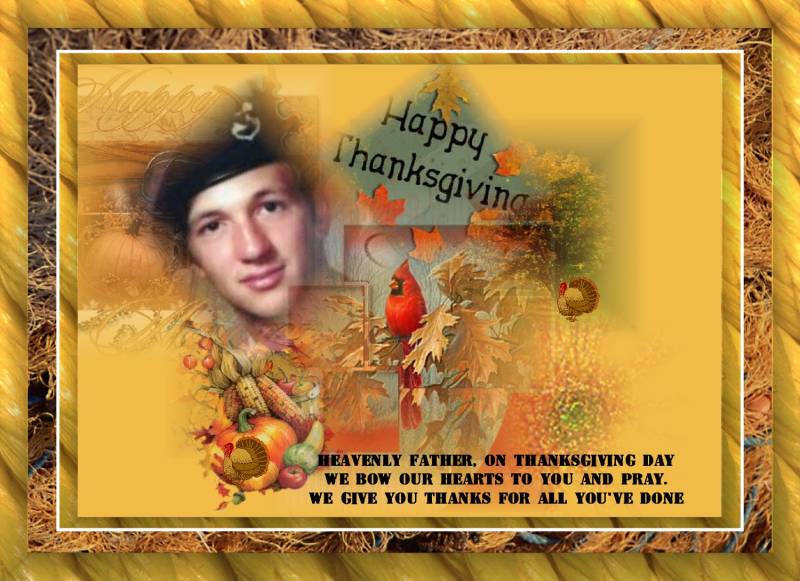 I am thankful that my brother, and my love one for lighting
up my life with his beautiful smile. While he was still here on
earth with me and want him to know I will always be the wind
beneath his beautiful Angel Wings!
Brother Grace
Unique Always
Blessings Reliable
Blueberry Yesterday
Awesome
BUBBA GARY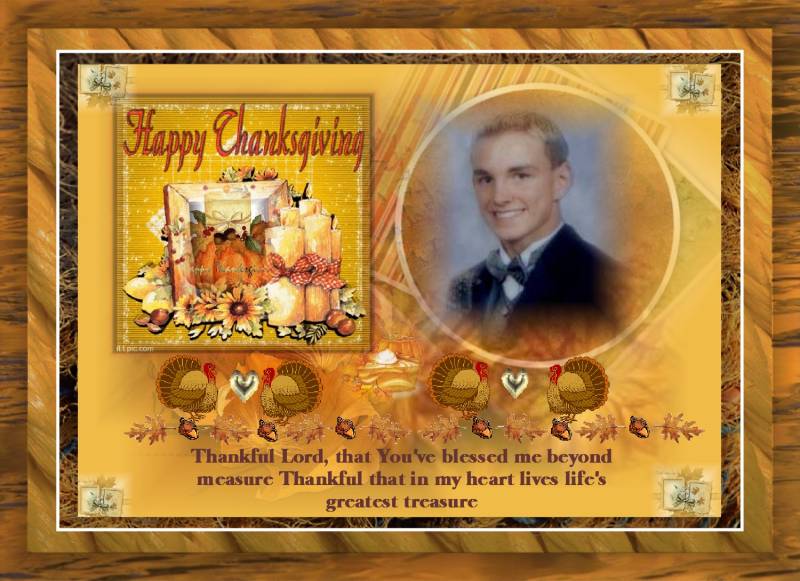 I am thankful for God allowing me to give birth to Hayes and having him with us for 16 - 1/2 years. Hayes taught us so much in life, the true meaning of happiness, love, thankfulness, and kindness. Life is not the same without you son, I know you're building a kingdom for us when it's time to reunite again. Until that time, you are loved and missed so much.
Love,
Mama, Daddy, and Bethany
3/14/85 ~ 1/27/02
H ~ Handsome
A ~ Athletic
Y ~ Youthful
E ~ Everlasting
S ~ Son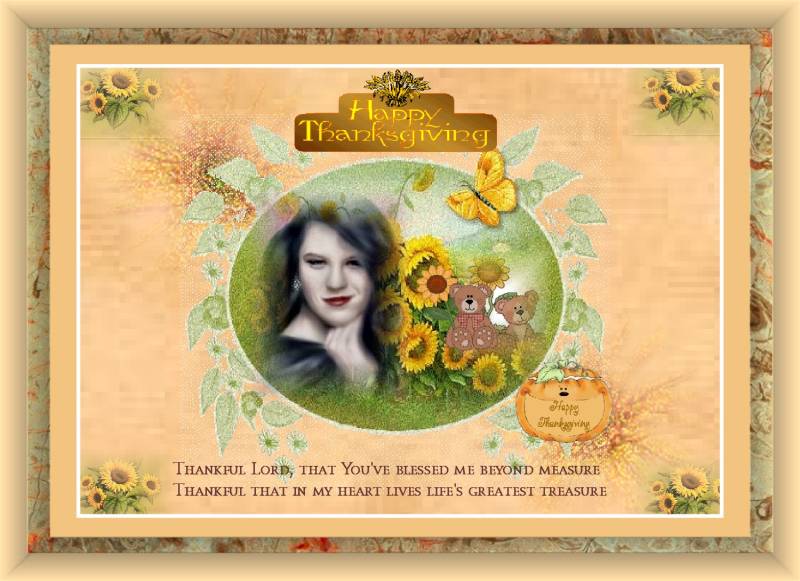 I am thankful for Laurie's presence in my life for 16 years 34 days...No one in the world could have affected my life like she did, and no one will ever fill the void she left when she went to Heaven. L
L = Love. She loved and was loved by everyone who knew her. She loved her pets and got upset everytime she saw a stray dog or cat. She would have brought them all home if she could.
A = Affection. She showed affection willingly, was never embarassed when I hugged her or held her hand walking in the mall, when I kissed her when she got out of the car to go to school. I had my arm around her in the airplane all the way to Boston and she wasn't embarassed.
U = Understanding. So many times her so called friends would talk about her behind her back and even tell her they didn't want to be friends any more, and one night she cried all night long, but afterwards she always acted like nothing ever happened between them.
R = Raving beauty. No matter what time of day or night, in my eyes and all who knew her she was always a raving beauty.
I = Inspiring. No matter how many times she had to go to the doctor, how many tests she had to have run, how many surgeries she needed, she always believed that God was in control of her life. She was an inspiration to me and her daddy.
E = Everlasting. Her love and her spirit are everlasting, always in my heart, my mind, my life, my soul, as well as others who knew and loved her. She did not die. She spread her wings and flew to Heaven.
Written by Shirley
In love and remembrance
For her daughter Laurie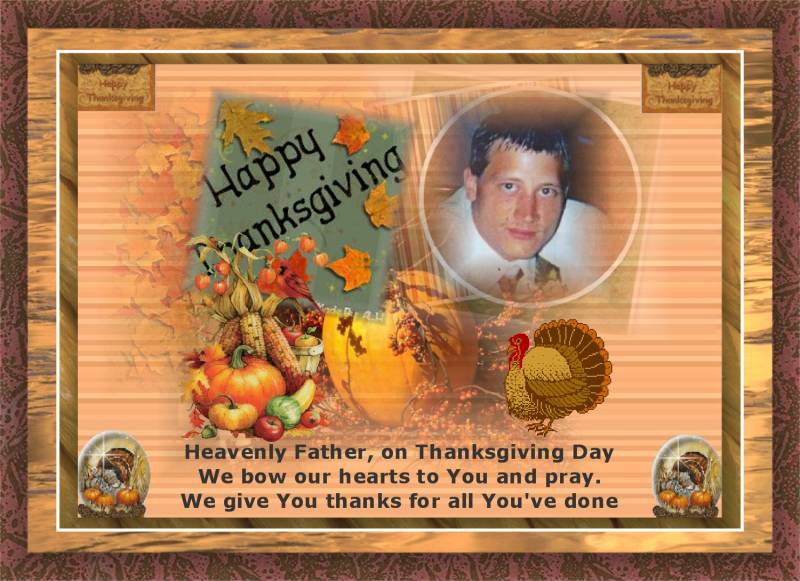 Shirley Angel Mom Of Mark
Mark was the funniest young man, he could make me laugh no matter what my mood. He could always bring a smile to my face, even in my darkest of times. I will always be gratefull for being allowed to be his mom. He showed that even in times of saddness, he would and will always be here at my side.
I love you Mark.
11-14-1978 to 4-3-2003
Forever in my heart and soul.

M- Miraculous
A- Angel
R- Rekindling
K- Kindness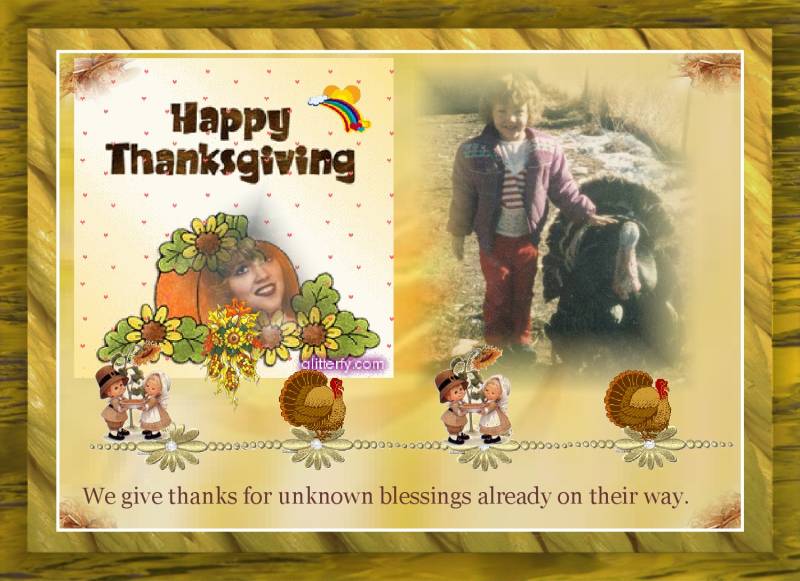 Tanisha Angel Mom Elaine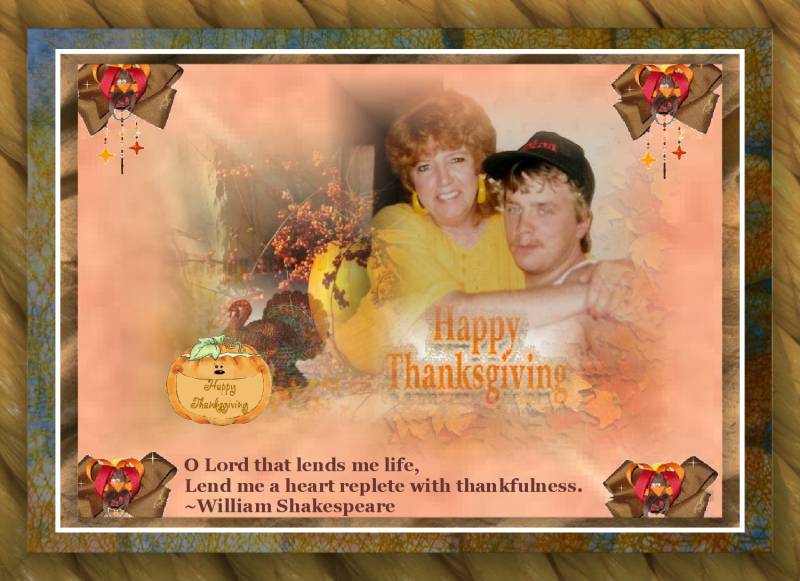 Lola Cross Angel Mom of Troy
I am thankful for Troy being the kind person he was. I'm thankful for all the smiles he brought to me and everyone around him. I'm thankful that he always treated everyone equal and looked for the good in people. I am thankful to God for the gift of Troy to me. Even though I wasn't ready to give him up, I enjoyed him being my son from day one and forever and ever.
T - True to his friends
R - Respectful of others
O - Ornery as could be with his practical jokes
Y - Youthful outlook on life...he always maintained that little boy eagerness to face each day of his life...seemingly without a worry in his heart.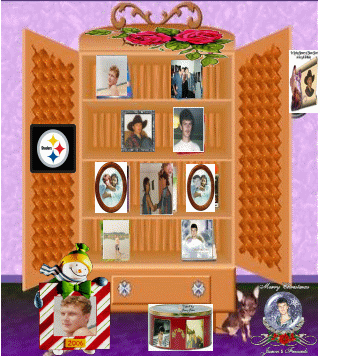 DJ Angel Mom Of Shane Short
I am thankful for the 22 years that God gave me Shane. He was my firstborn son, my best friend, so much like me in so many ways, writer, poet, so wise beyond his 22 years. We could talk about anything and everything for hours,how I miss our talks. I would give anything for just 1 minute with him to hug and kiss him just once more. But I know I will see him one day in heaven where he is waiting for me.
S- So loving and kind
H- honey so sweet
A- Artistic & talented Angel
N- Nice to All
E- Extremely loved & missed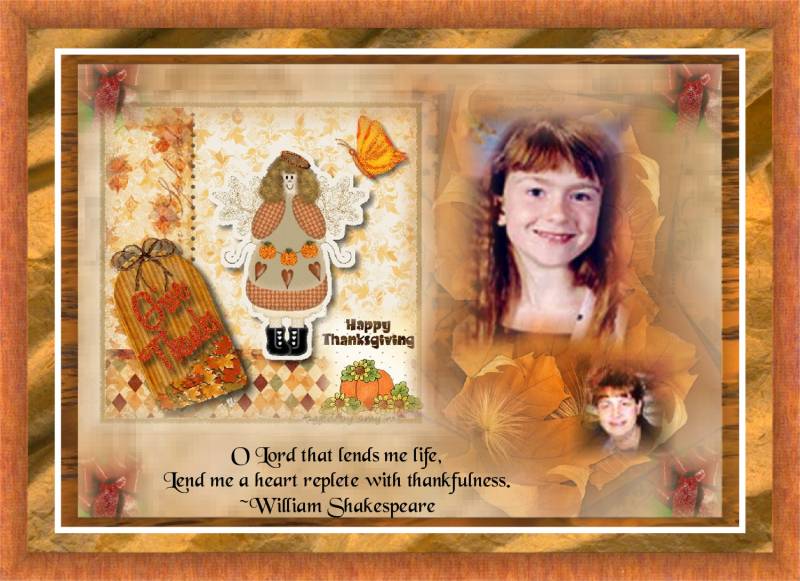 Cindy Jo Angel Mom of Michelle
I am so very thankful that God gave us Michelle. Nine beautiful years with our
Beloved daughter and sister. Michelle Blessed our Lives with so much Love and Laughter, and she was always sharing in all she did, always thinking of others, she taught us so much. Her example will be carried out in my heart so long as I live until I join her forever eternal. ~John 10:28-29~ Love mamahen
www.geocities.com/michellemaries
M usical
I nteresting
C heery
H appy
E nergetic
L oving
L ikable
E ternal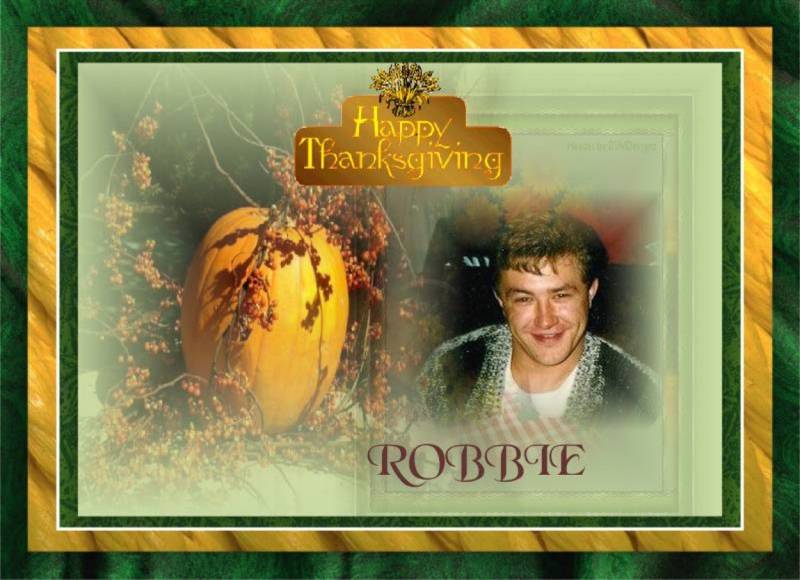 I am thankful for God for allowing me the opportunity of being your mother. You were my first born and you brought me so much happiness and joy. I will never forget the first time you looked up at me with such a sweet smile. I kissed you right between the eyes..........those blue blue eyes!!!!!!!!! I will always remember that smile because every time I saw you...... you had that same sweet smile on your face.....until that day when you were taken away from me . I kissed you right between those blue blue eyes. You will always be my baby. I love you so much!!!!.............Your Mom forever
R.....righteous O....outstanding B.....bright B ....beautiful I..........irresistible E........exceptional
Diana , Angel Mom Of Robbie
10/7/69--06/16/94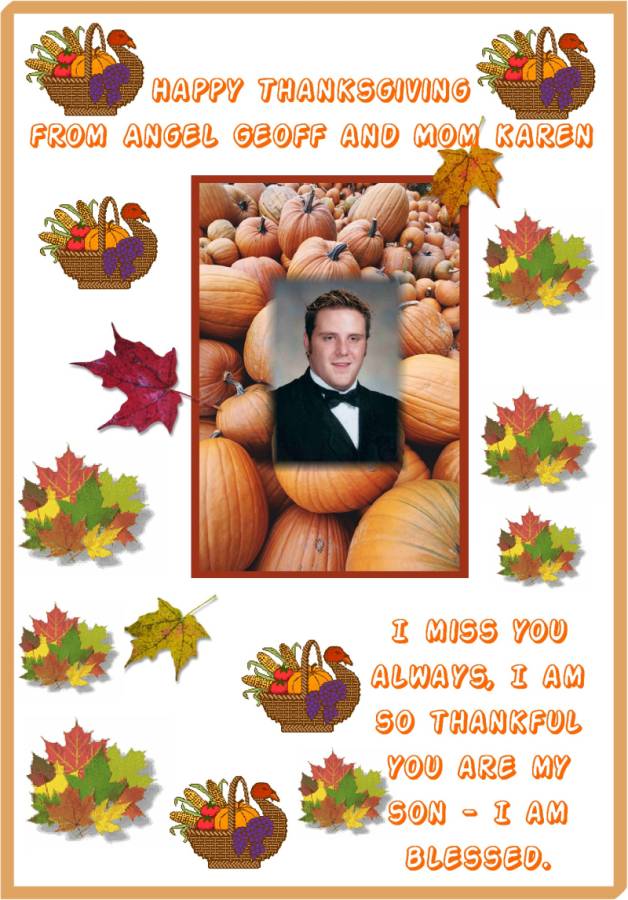 I am thankful for Geoff being born to me, he changed my
life into something so much more worthwhile"
G - gone but never forgotten
E - everything is gray these day
O - oh, how I miss you dearest son
F - forgive me for not knowing you were sick
F - find me always and play your tricks on me again.
I will never, ever "get over" you leaving us and being left to die by Nick Catalano,
the great Satan.
Karen Mom to Angel Geoff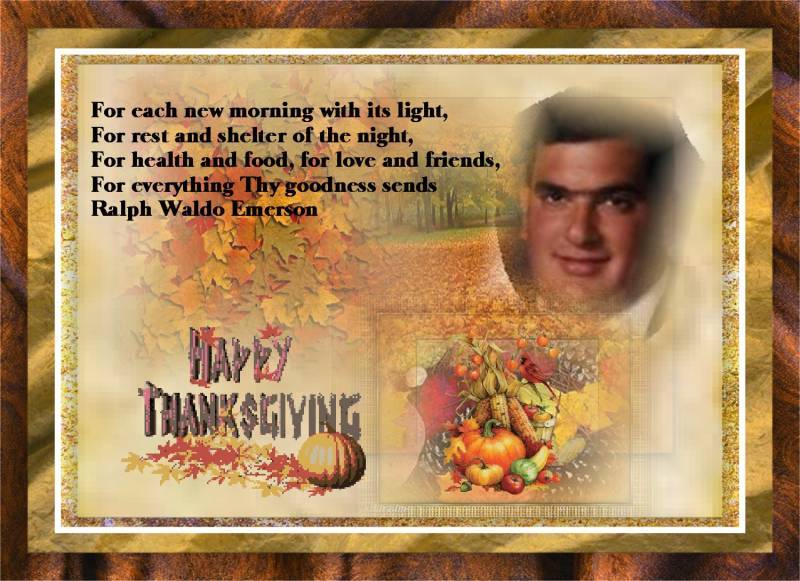 J for the Joy you gave me in Life
O for always watching over me
E My everlasting Love for you My son.
Y You live in my heart and mind
Linda Angel Mom to Joey Scarpa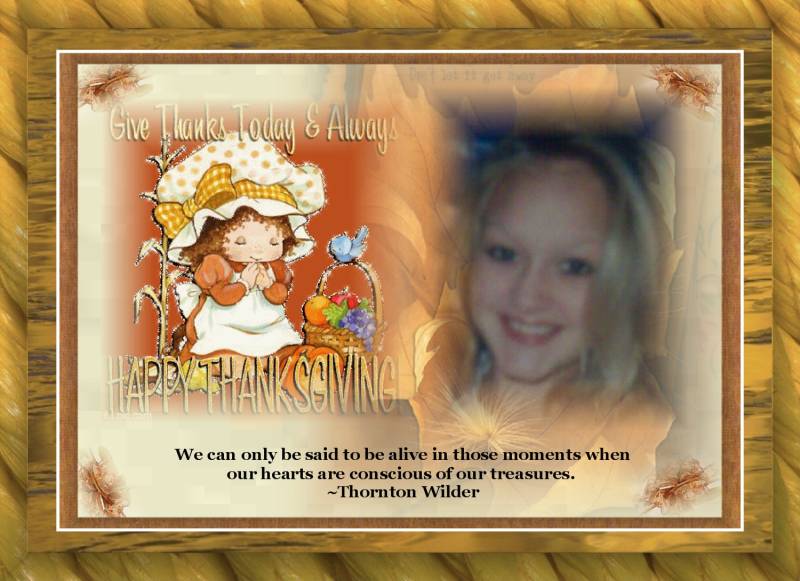 Brittnee Monique Foster (4-10-86 4-04-06)
Kimberlee Foster - Angel Brittnee's Momma
The arms of my BESTFRIEND are empty missing the strong LOVE only a Mother and Daughter could ever share in a lifetime stolen away like a thief in the night..... Too soon
Beautiful.
R Radiant.
I Irresistible.
T Truthful.T Trustworthy.
N Nostalgic.
E Energetic.
Enthusiastic.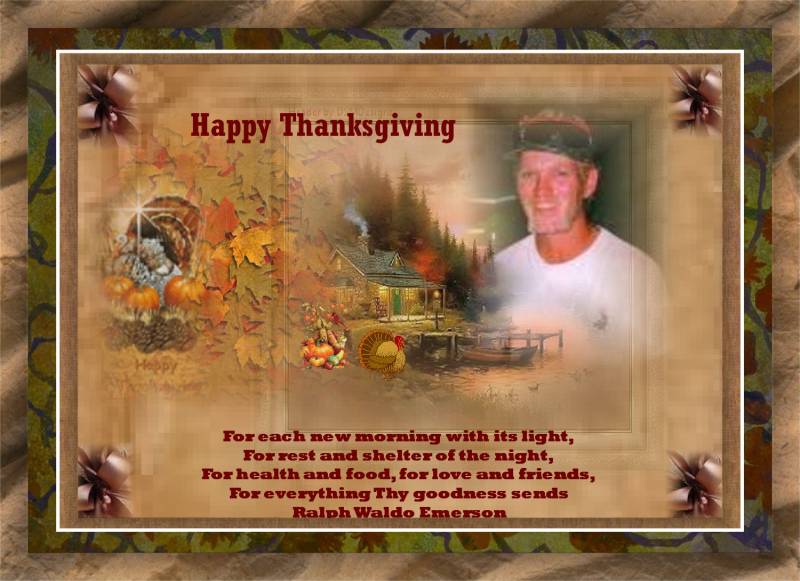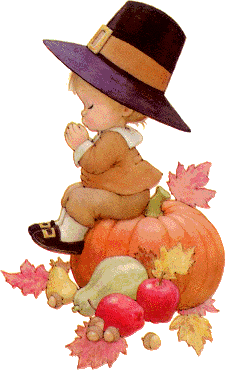 Lets All pray For Carol and her family during this time for Michael was killed the night before Thanksgiving so a very hard Holiday for her. My hearty and prayers go out to you Carol may God comfort you and bless you with precious memories of Michael
Miss And Love You So Much
I Dropped A Tear In The Ocean
And When They Find It
Is When I Will Stop Loving You
Without You Everything Is Lost To The Wind
Please Visit Michael And Sign His Guest Book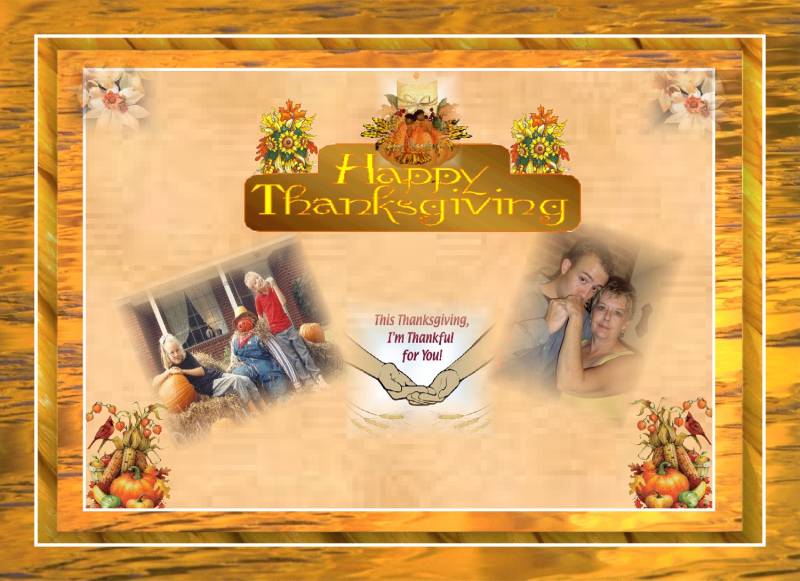 "I am thankful for Dustin's strong shoulder, b/c I could tell him anything and everything and no matter what he would always listen no matter how ridiculous and minor or serious and major it was. I miss that the most from him."
D – Dude !!!
U – Unforgettable.
S – Secrets Kept.
T – Tough in so many ways.
I – Irreplaceable
N – Nerdy … in a good way of course; He was "such a nerd" :O)
Love you and Miss you!!!
Your Sister – Tiff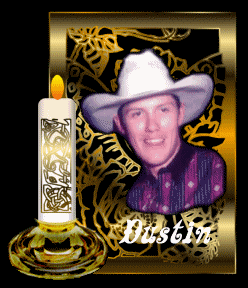 D-Dusty
U-UnForgetable
S-Smile
T-Trickister at times
I- I love you
N- Never Forgotton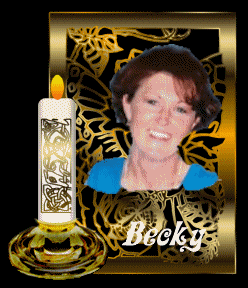 B-Beautiful
E-Ever lasting
C- Caring
K-Kindness
Y- Young Forever
Reeny
Angel Mom of Dustin and Becky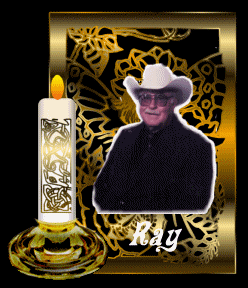 R-Rancher
A-Affectionate
Y-Yesterdays Memories
Loving Memories of Reeny's Husband