Cindy Jo gave me this idea this morning when she offered her gift of Michelle to anyone with a Halloween Page well I am making this one for every one. Please email what ever picture gift you want to use and text information to go with your picture and your website if you want.
If anyone needs a picture I will make one if you like. Just send your plain picture and info.
pdrawls1956@consolidated.net
I am trying to get a gift for all the moms I know but your picture here on this page does NOT have to be from me.
So let's Have a Happy Halloween Party!
Your Text can be a poem or whatever you wish.
PLEASE use my personal email so will not tie up the group mails.
Love to all moms and angels, Patti and Angel Dustin
Click on all pictures to enlarge
Wishing a Happy Halloween to all Our Angels
Halloween is a time for Trick or Treat
With All the angels dressed so neat
Ghost and goblins all compete
Making this holiday so sweet
In heaven they run around
Many not making a sound
But show their spirits as a clown
Sending love to us abound
Tho, we all miss them so much
Being Here on earth & such
They shows us a loving touch
As they party in heaven as a bunch
Each and everyone
Is a Daughter or a Son
That have left this world with things undone
They are our special angels shining like the sun
Like the stars that shine in the night
They are mostly our guiding light
As they have fun on this night of fright
We miss them so with all our might
For Us they left here on earth
We some times fail to see the mirth
Of memories past and their worth
In Halloween and it's birth
But they above want us to see
They are as happy as can be
So happy and laughing all carefree
We hold the memories so very closely
So, Angels Dears we send our love
To all you there up above
On the wings of a snow White dove
Written for All the Angel children in heaven
Copywritten By
Reeny Angels's Dustin and Becky's mom
Halloween 2008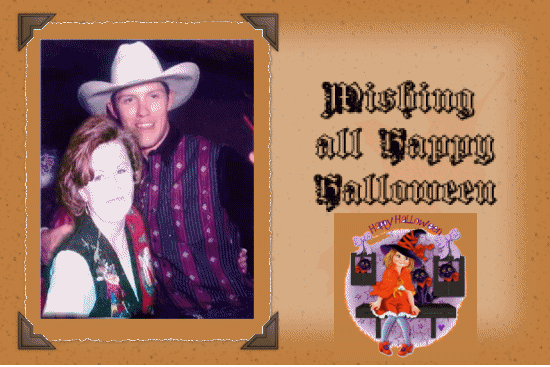 Reeny Angel's Dustin and Becky's Mom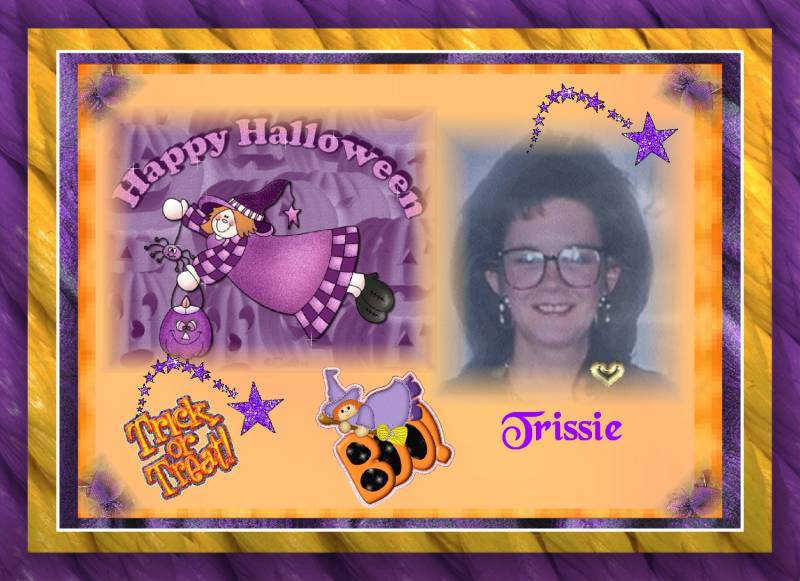 Trissie I miss you at this time of year, because there is so many memories. The one I think of is how you loved to carve the pumpkin with your children. You are always in my thoughts and very often I pull out that memory box I carry in my heart and miss you even more.Have fun with all the Angel Goblins you have met in heaven and thank you so much for sending their mother's my way. I LOVE YOU Mama"

Carolyn Bethea Jeremiah 29:11 "I know the plans I have for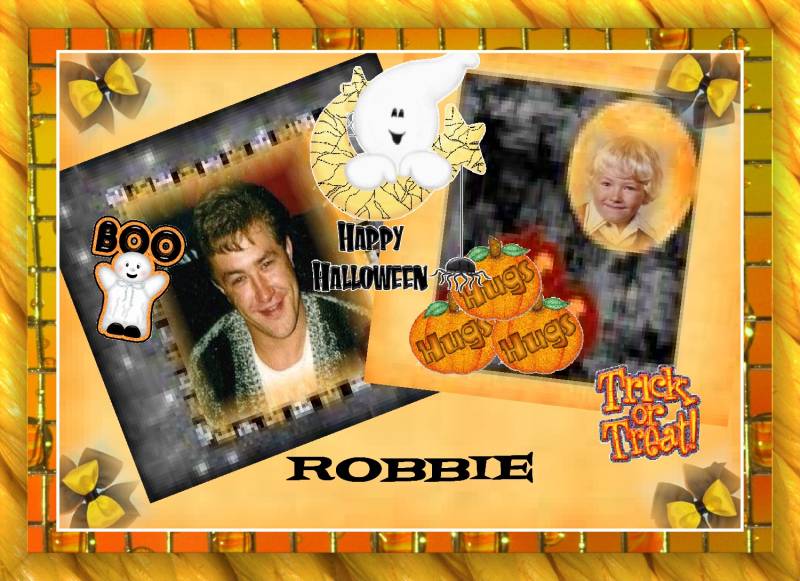 Robert James Gambrell,III
10/7/69 to 6/16/94
Angel Mom Diana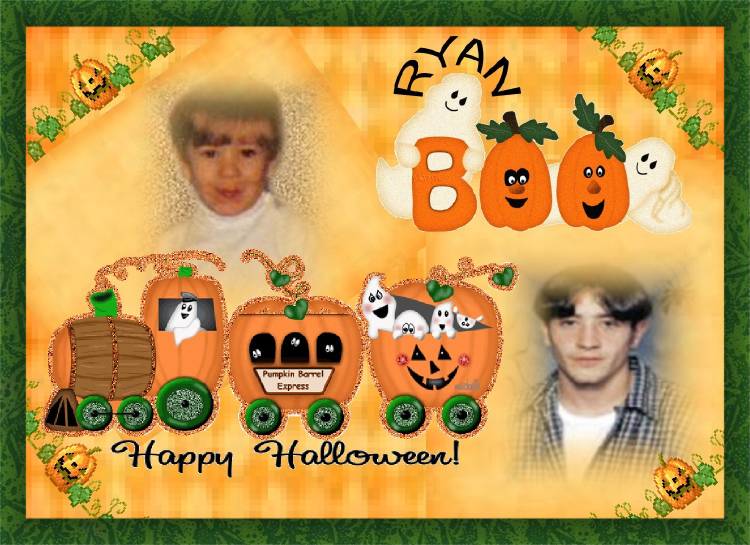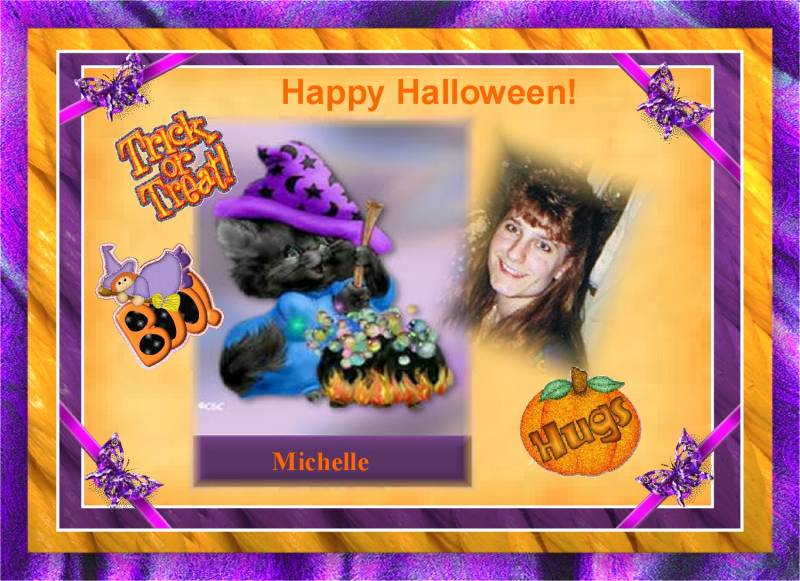 Michelle Knopka Mazzagatti
Angel Mom Connie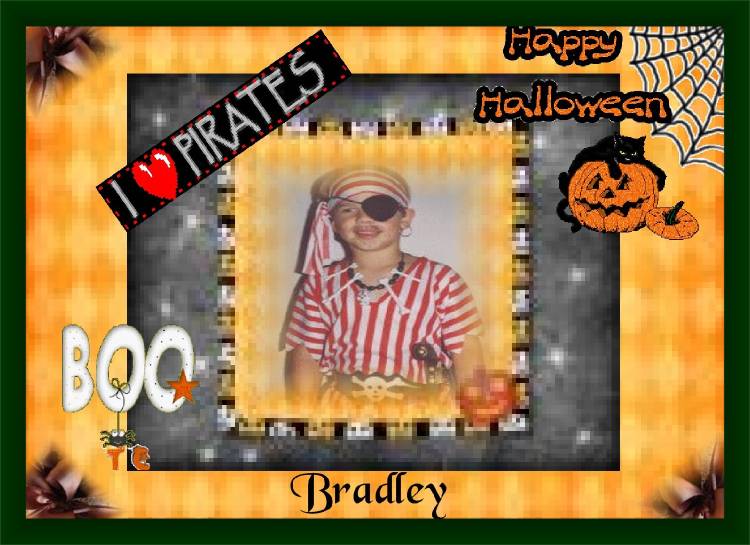 Bradley Taylor Thornton
Angel Mom Kris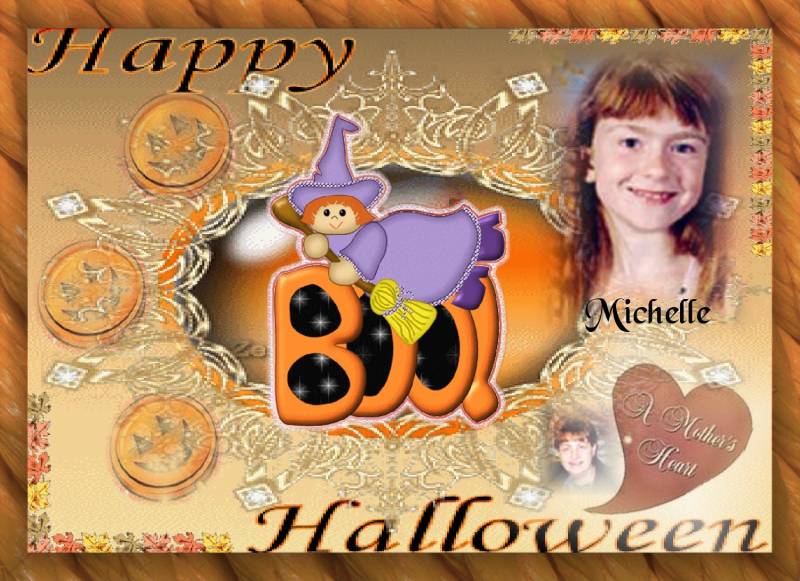 Michelle Greever
8/24/84 ~ 11/5/93
Angel Mom Cindy Jo

Happy Halloween!
Brittnee Foster
4-10-86 4-04-06
We Love and Miss you so much!
Mom,(Kim)
Destaneigh and Heavenleigh
(Brittnee's Daughters)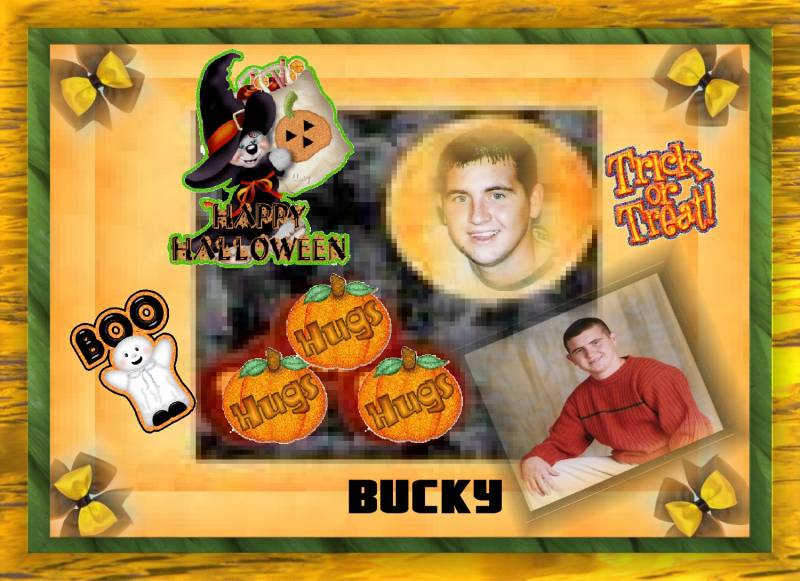 Happy Halloween! BUCKY
Missy McCoy Angel Mom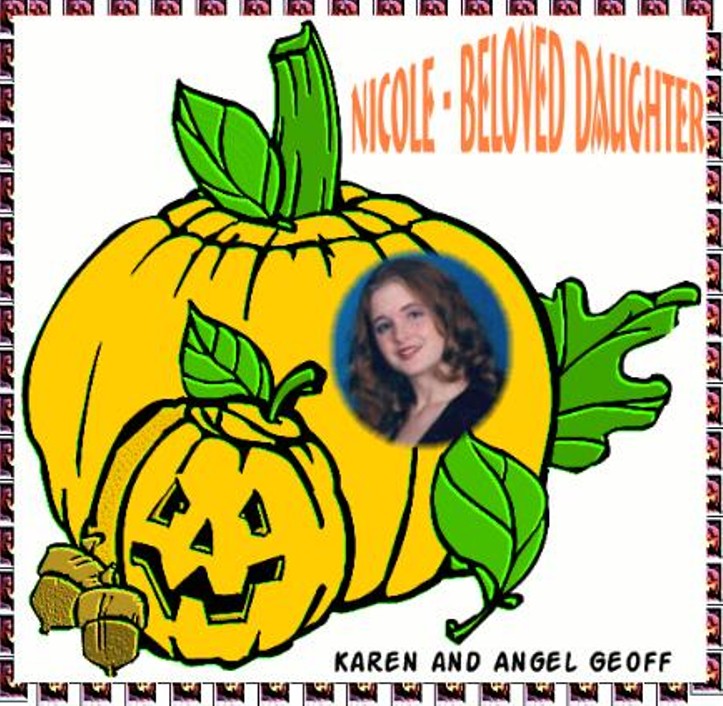 Happy Halloween! Nicole
Angel Mom Charlie
From Karen and Geoff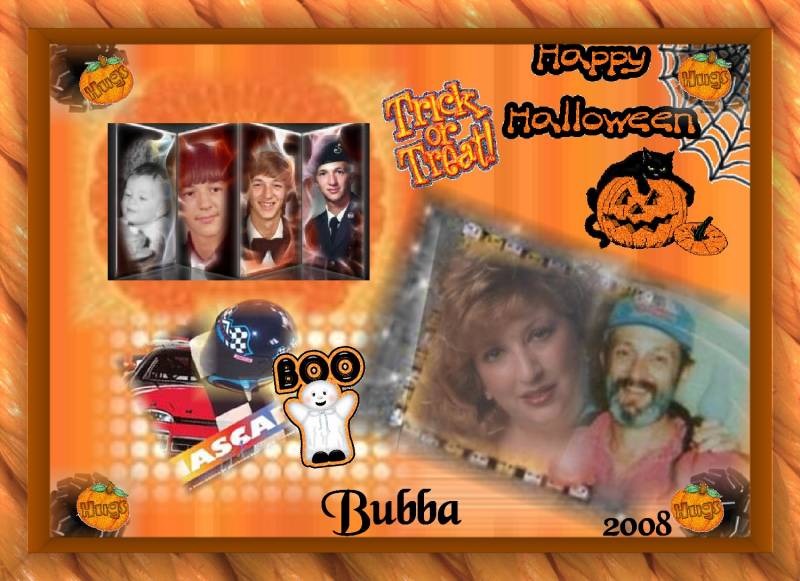 Gary Haywood (Bubba)
Angel Sister Patty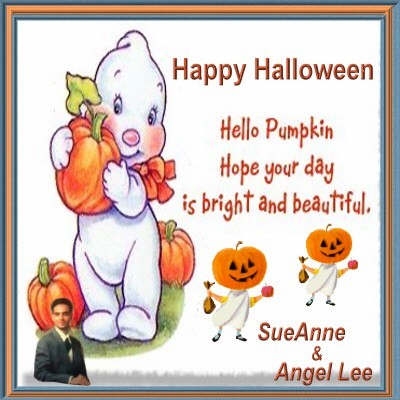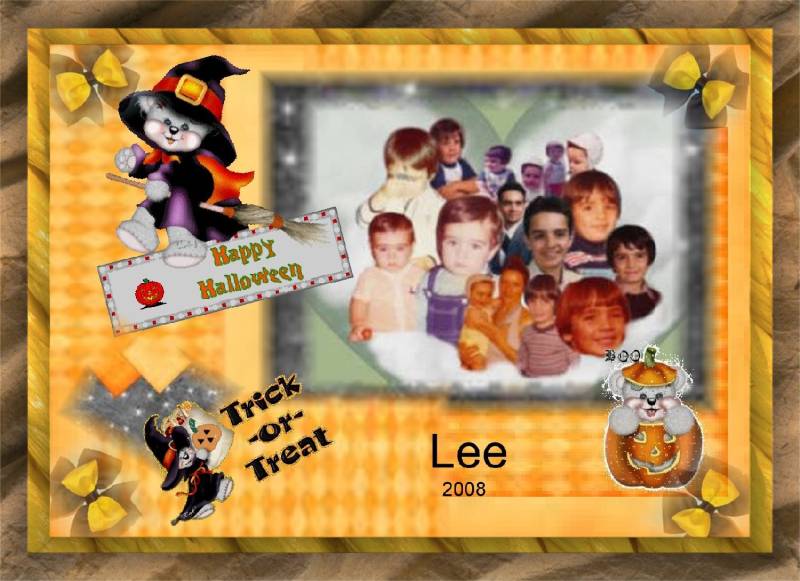 My Artist In Heaven
Oh how I miss you in every which way. Every year gets harder, with your Birthdays, Anniversary's, then there are the holidays, and fun days which use to be so much fun especially with you and Amy, Easter, Valentines and of course Halloween.
Patti a new friend who I have met, she sent me a lovely gift for your Birthday page, and she has offered to us Moms to do a Halloween page, so I am adding you to that page honey, as I know you know how hard these days are for me.
Keep your drawings and art coming.
HAPPY HALLOWEEN TO YOU AND ALL ANGEL'S
I LOVE YOU MY ANGEL
ALWAYS YOUR MOM
Sue-Anne/LEE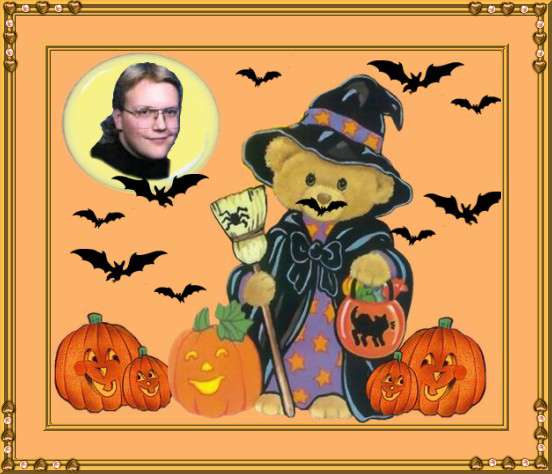 Jason Dunn
Angel Mom Susie
June 5, 1974 ~ March 13, 1997
It's lonely here without you,
We miss you more each day,
For life is not the same to us,
Since you were called away.
To your resting place we visit,
Place flowers there with care,
But no one knows our heartache,
When we turn and leave you there.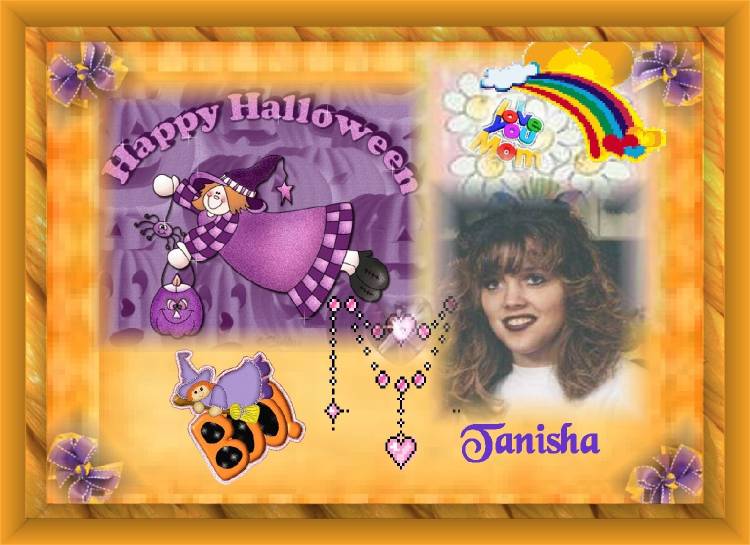 Tanisha Brown
Angel Mom Elaine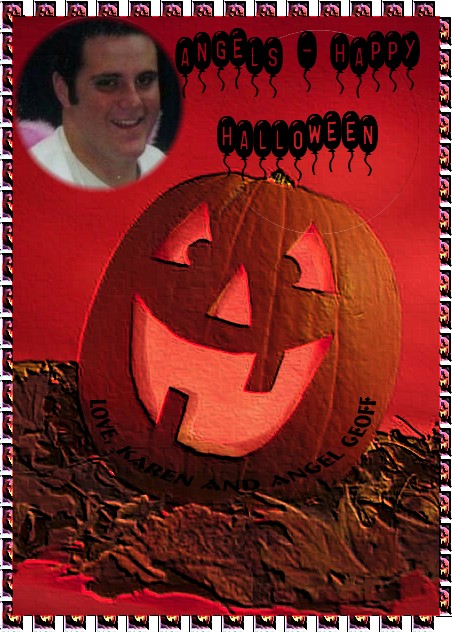 Geoffrey Edwards
Angel Mom Karen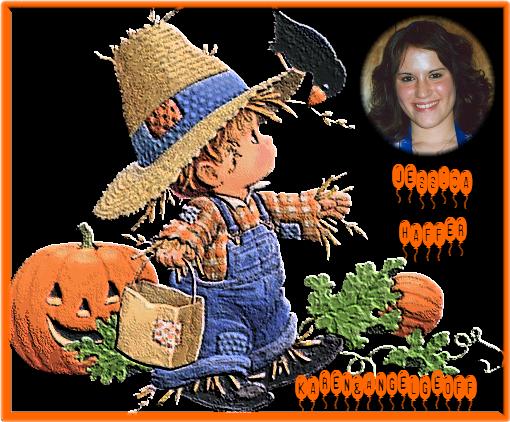 Happy Halloween! Jessica Haffer
Angel Mom Jeri
From Karen and Geoff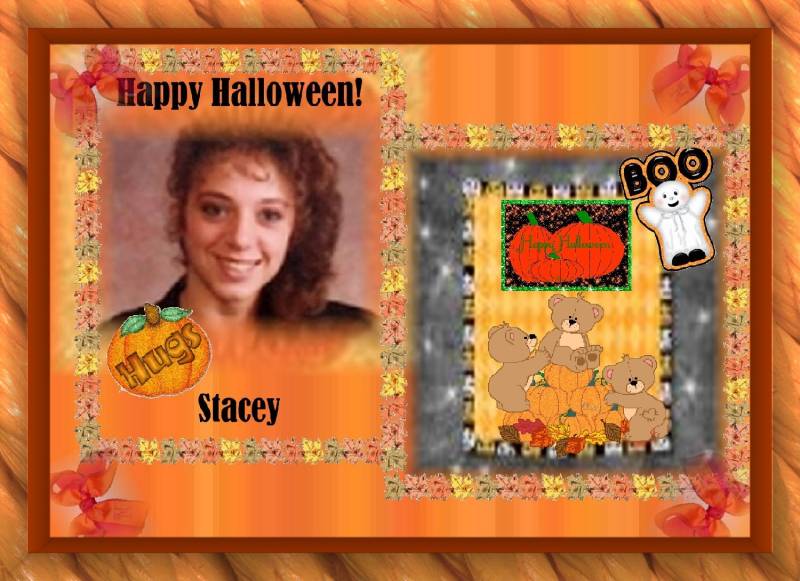 Stacey Marie Vindigni

February 16 1967 - March 22 1999
Angel Mom Kathy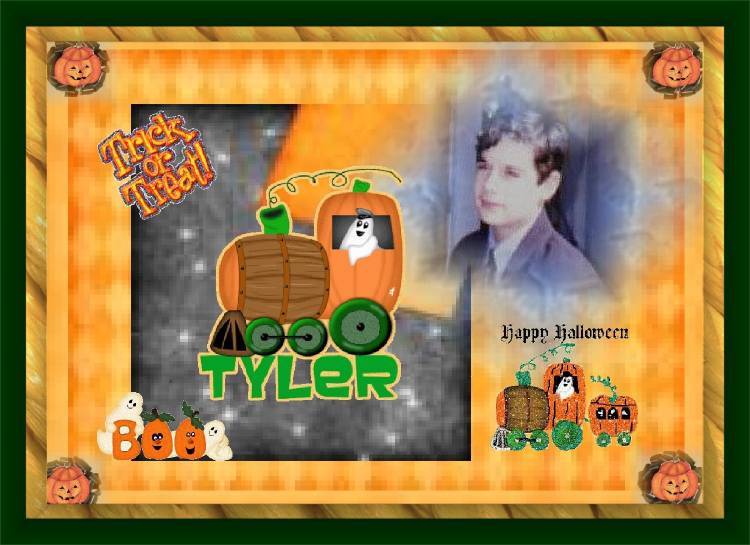 Tyler Tscheschlog
Angel Mom Doreen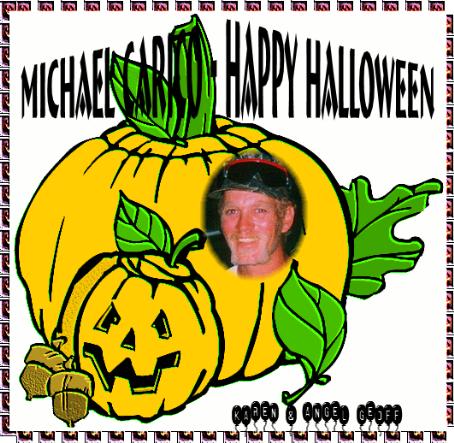 To Michael and Carol
From Geoff , Angel Mom Karen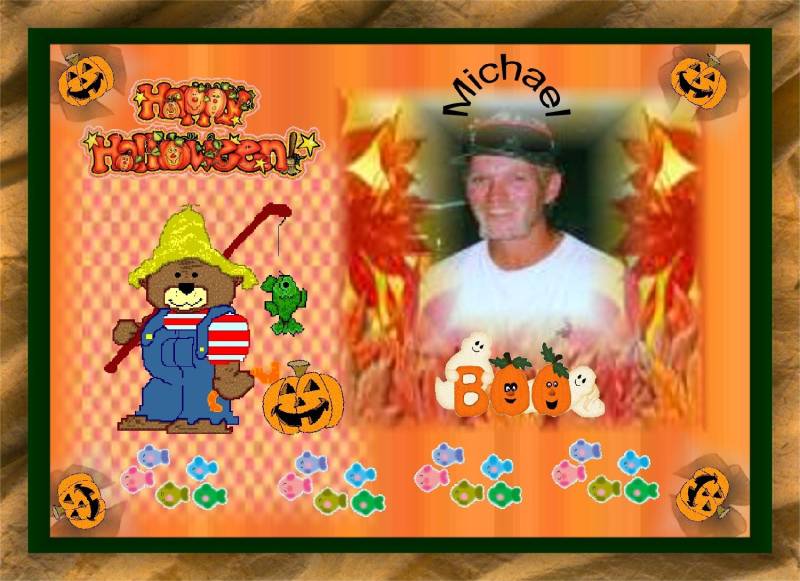 Michael Carico
Angel Mom Carol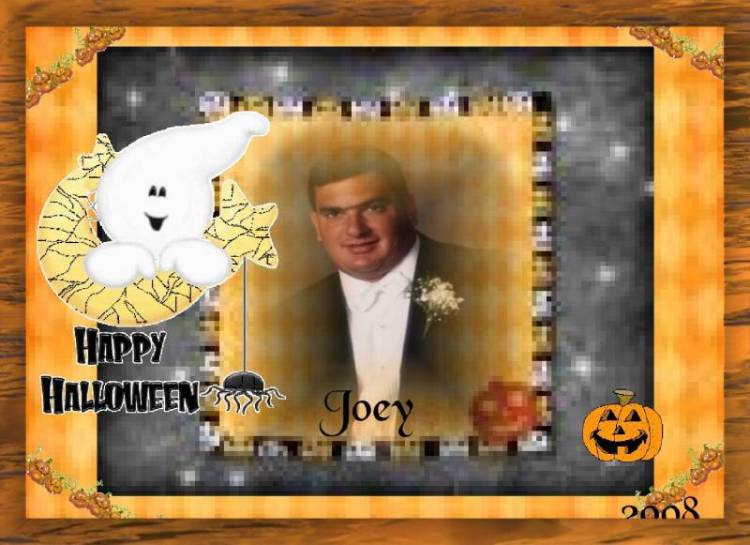 Linda's Angel Joey
http://memoriesofjoey.homestead.com/JoeysIndex.html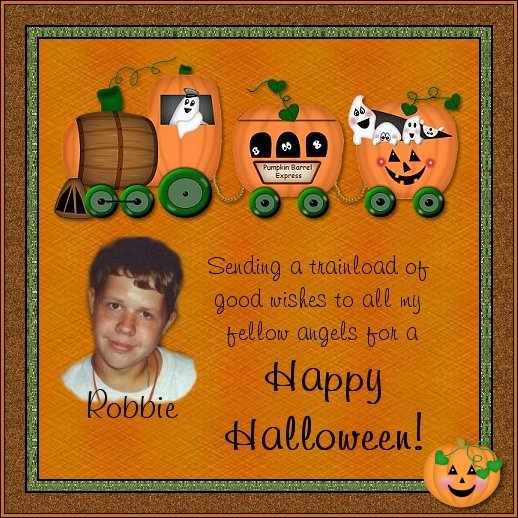 Saralyn Angel Robbie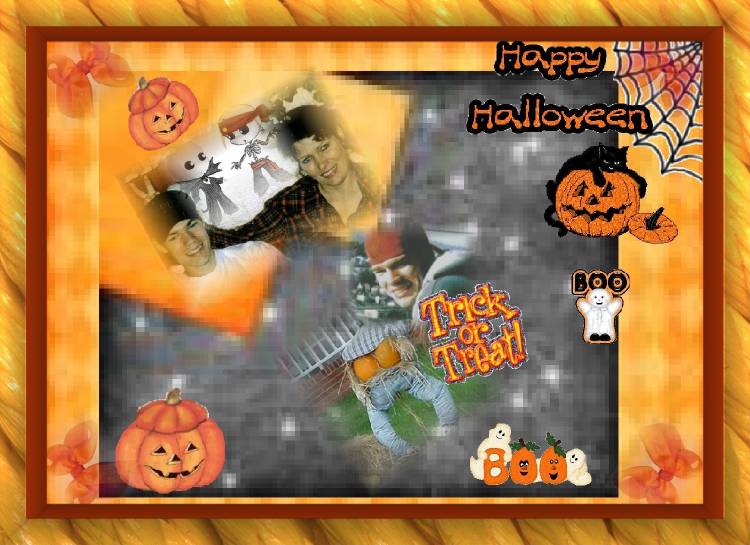 Daniel Foster
Angel Mom Debbie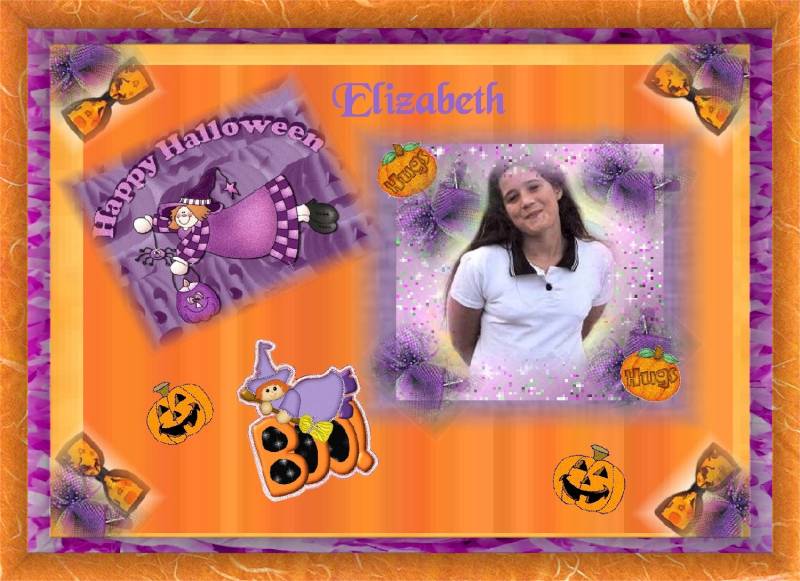 Elizabeth Kathleen Haher
Angel Mom Sue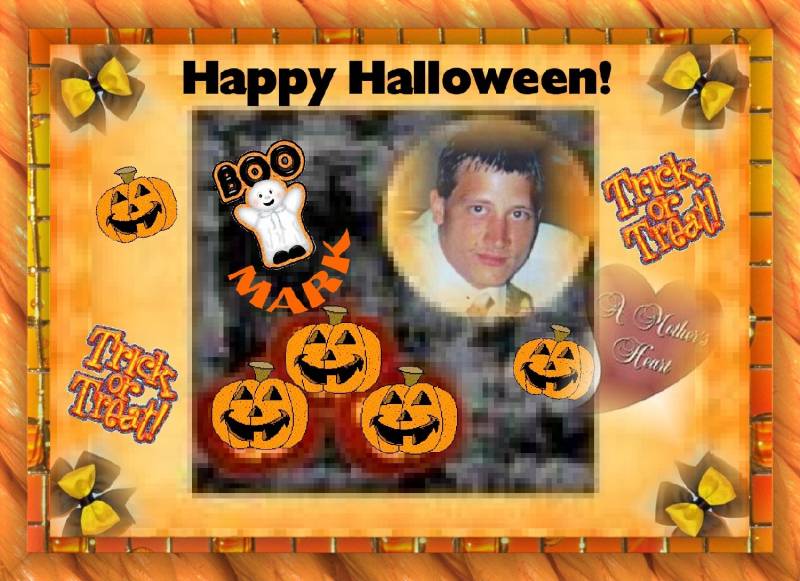 Mark Mueller
Angel Mom Shirley
The Night Sky
As I look at the night sky, I think to myself.
What is out there so far?
Are they really out far?
Or are they with you all the time.
Do they guide us through life?
And bring us all the joy and happiness, life can be?
As I look at the night sky, I wonder, why I look at the night sky?
What do I think I see?
Make out what you want. You will see, all you will be.
That's what I see, as I look at the night sky, so high.

By Mark A. M.
Feb, 10th,1998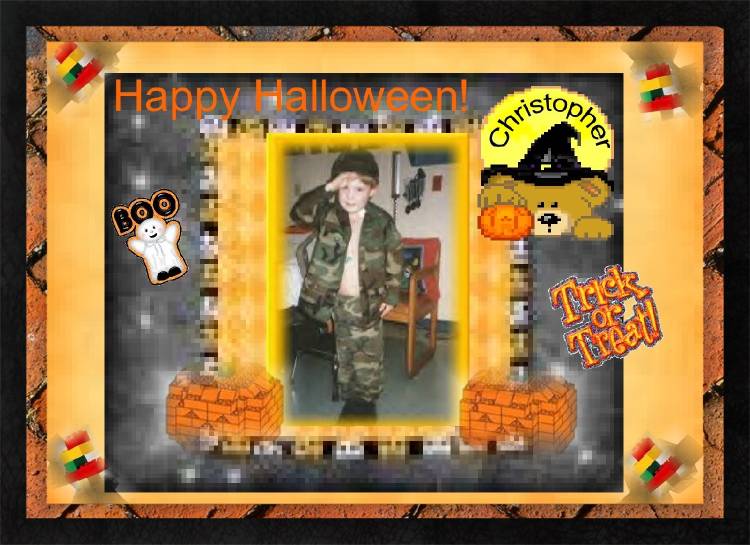 In the wisp of misty moonlight,
On a bright and shining star
The distant sound of your laughter
Comes singing from afar

Dancing through the heavens,
Across the fathomless miles
All creation speaks to me
The memory of your smile
A memory not forgotten,
But tucked deep in my soul
As I gaze across the moonlit sky
Each memory makes me whole

It is said that memories fade with time,
Yet each day they grow much more clear
When I hear your laughter across moonlit skies
I know that you are still near
Maria Angel Mom of
Christopher Ronald Faller
May 7, 1990 - March 24, 1998